Meet with up to 20 companies in 2 hours
virtually
Our virtual events are designed just like our physical events. We'll livestream the stage to get things started, followed by the opening of the speed-recruiting rooms and sponsored sessions.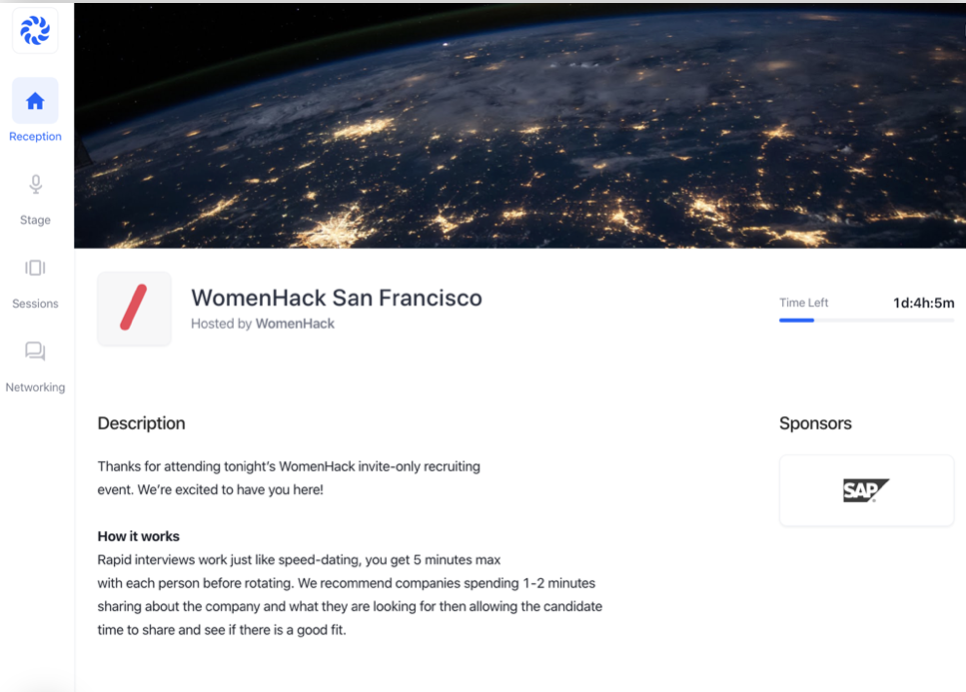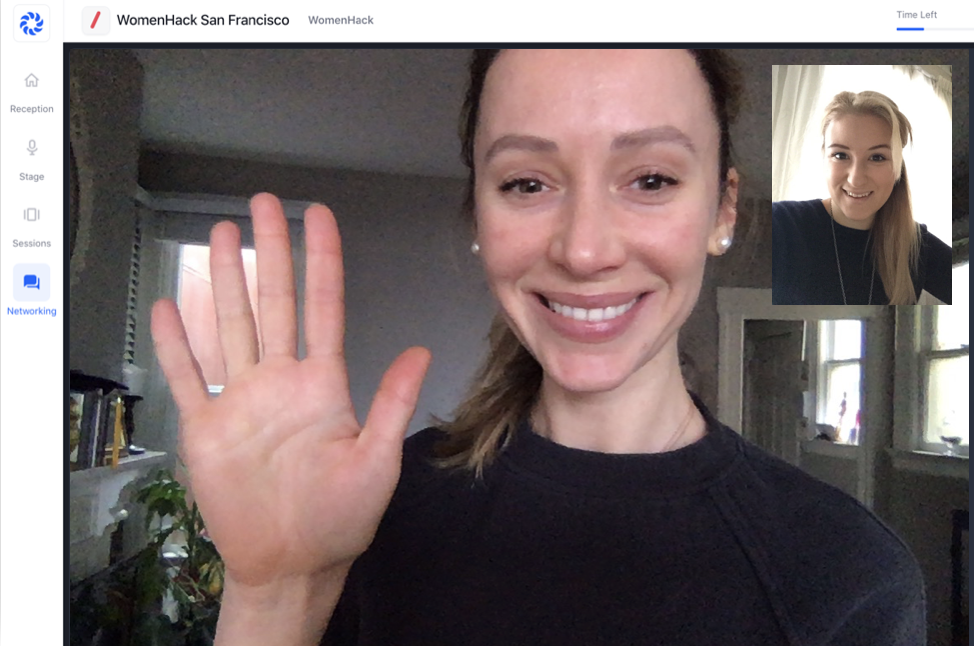 Face-to-Face 
Speed Interviews
Our classic speed-interview video sessions allow you to instantly connect with a company. Sessions are limited to 3-5 minutes so you'll be able to quickly talk with dozens of companies.
Sponsored sessions are private rooms for companies outside of the speed-recruiting sessions. You can queue for a spot or be invited in.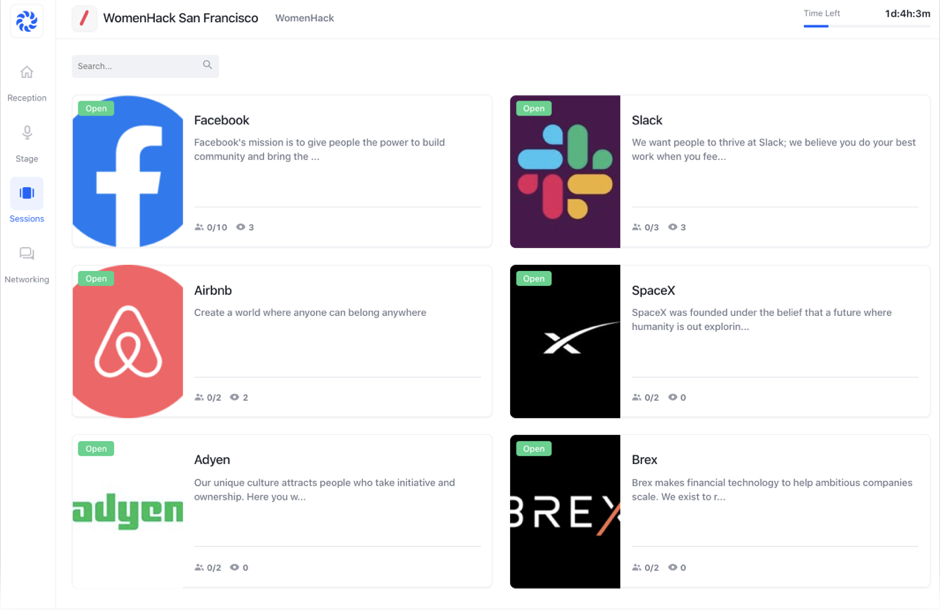 We'll send you a link for the virtual event a few hours before the event.